Love Takes Off
Cork Airport
Cork Airport is Ireland's second largest and best-connected international airport, offering a unique gateway, direct to the South of Ireland.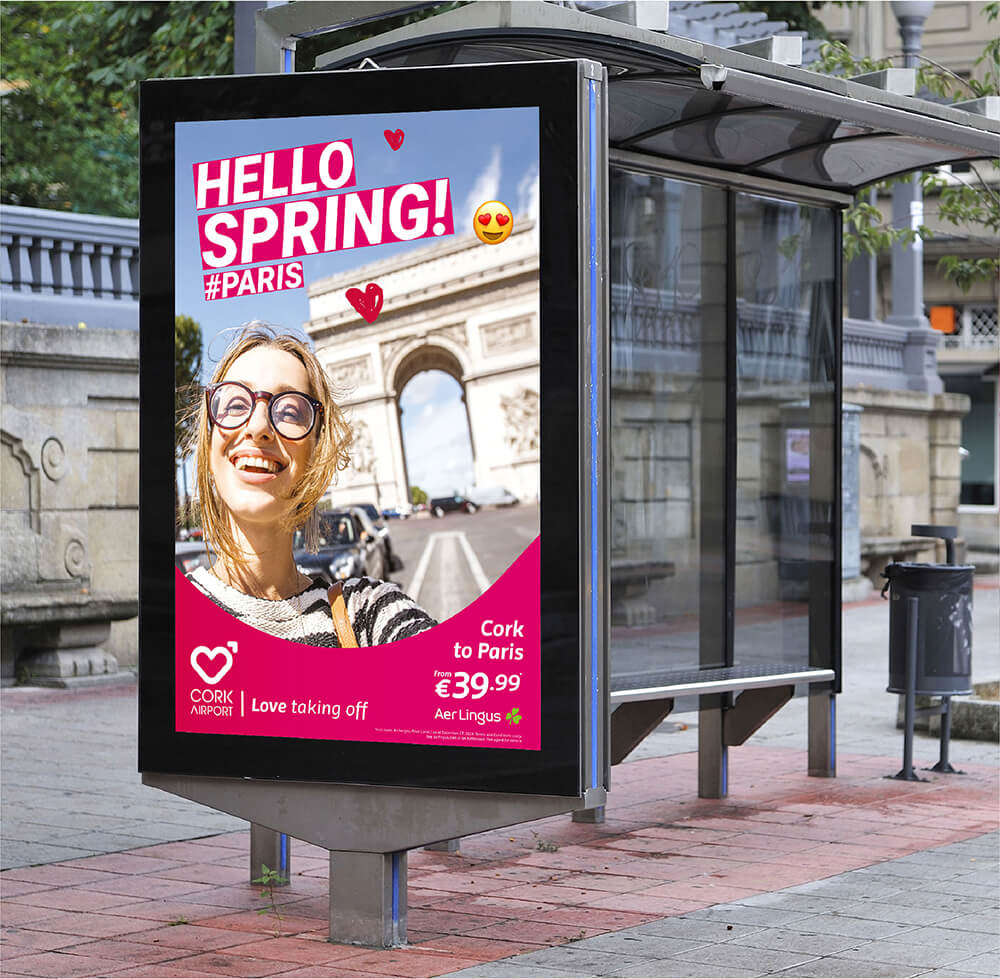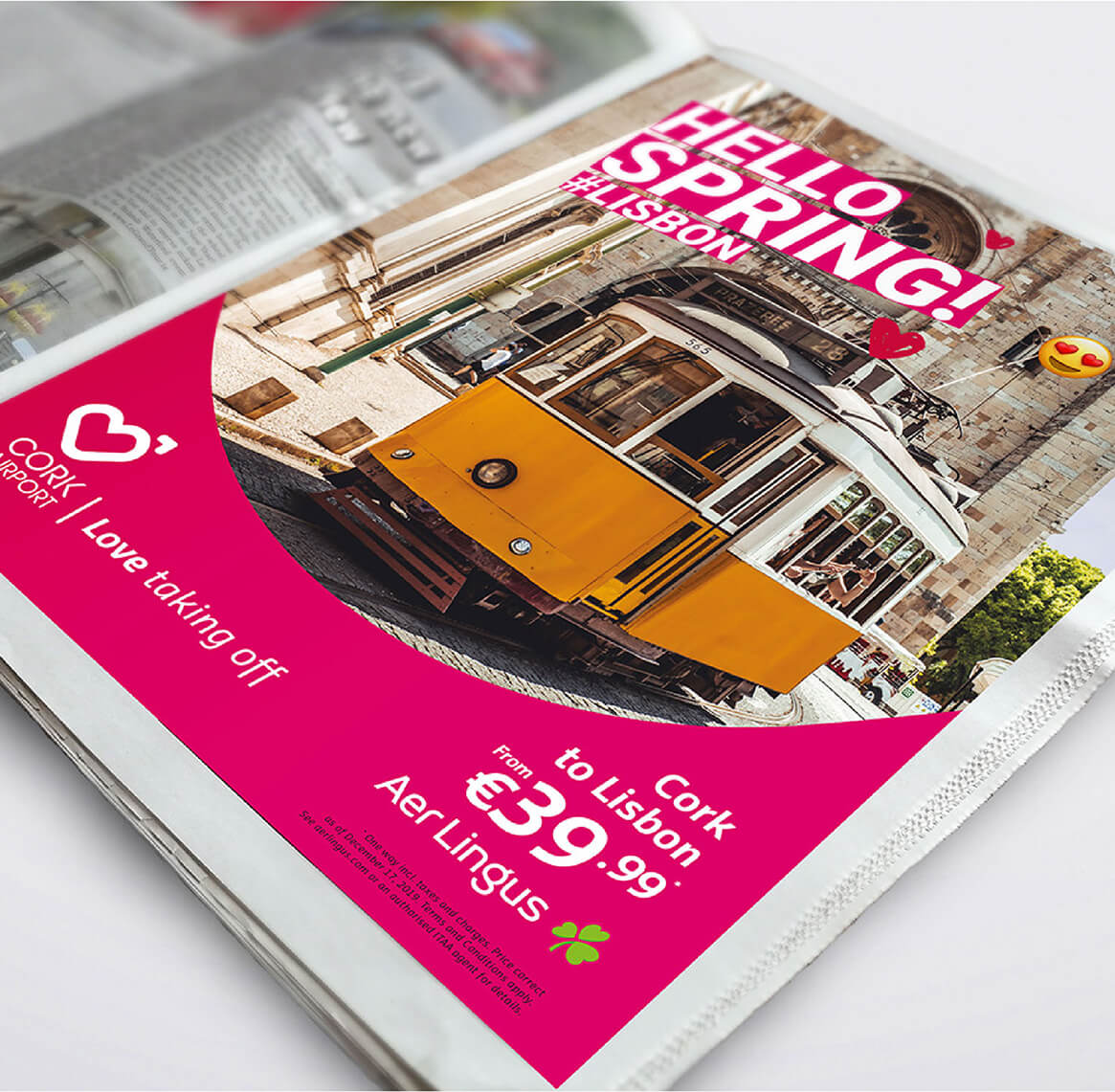 Simplify
They had ambitious targets to increase passenger numbers and win market share in the region, but to do that they needed to win the hearts and minds of customers. They appointed TOTEM to help them refresh and better reposition their brand to achieve this growth. To connect with their audience and inspire them with the incredible new destinations available from Cork. Our first step was to facilitate a brand strategy workshop – to gain absolute clarity on their customers' point of view and define what untapped need, Cork Airport uniquely meets.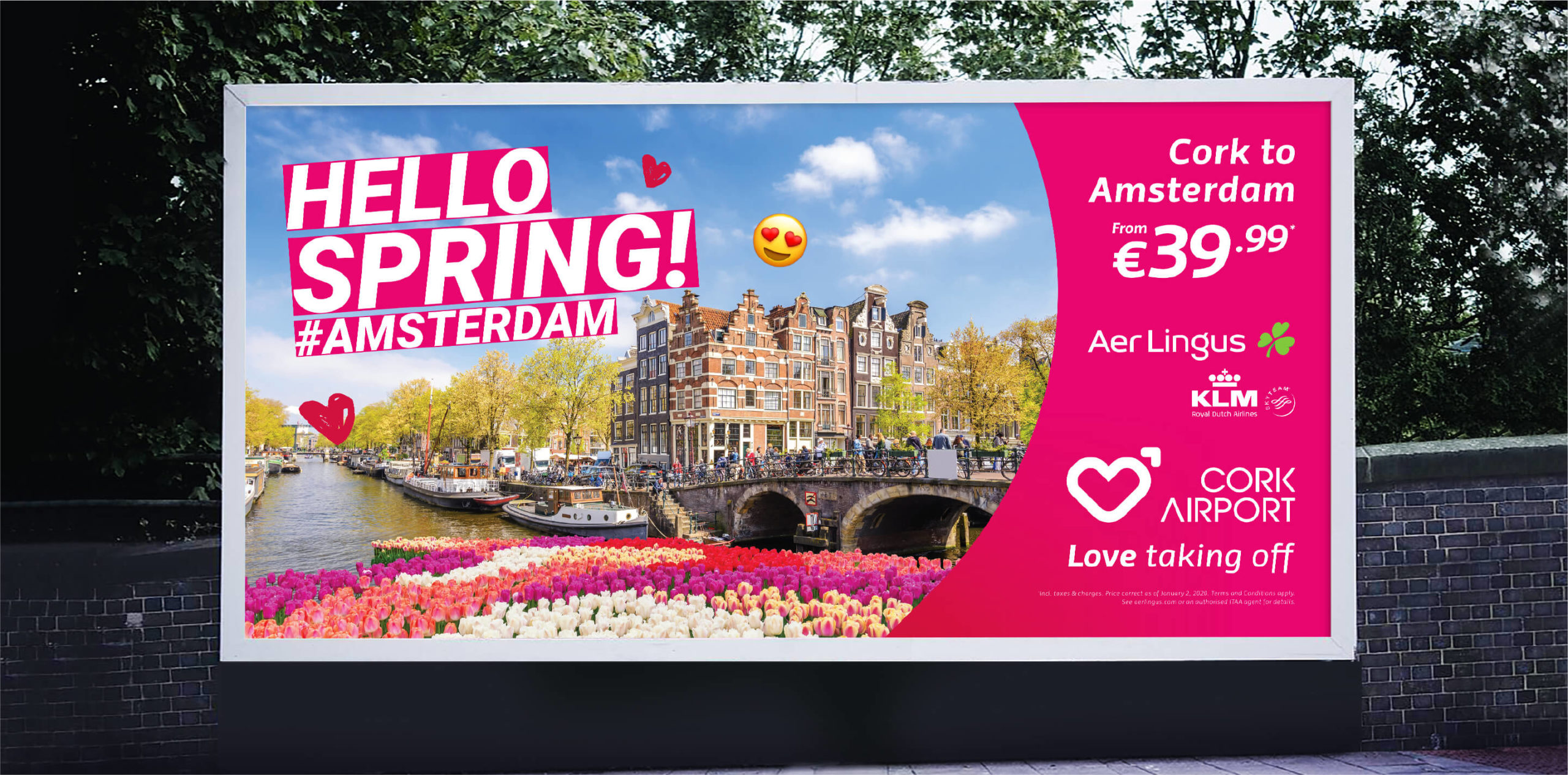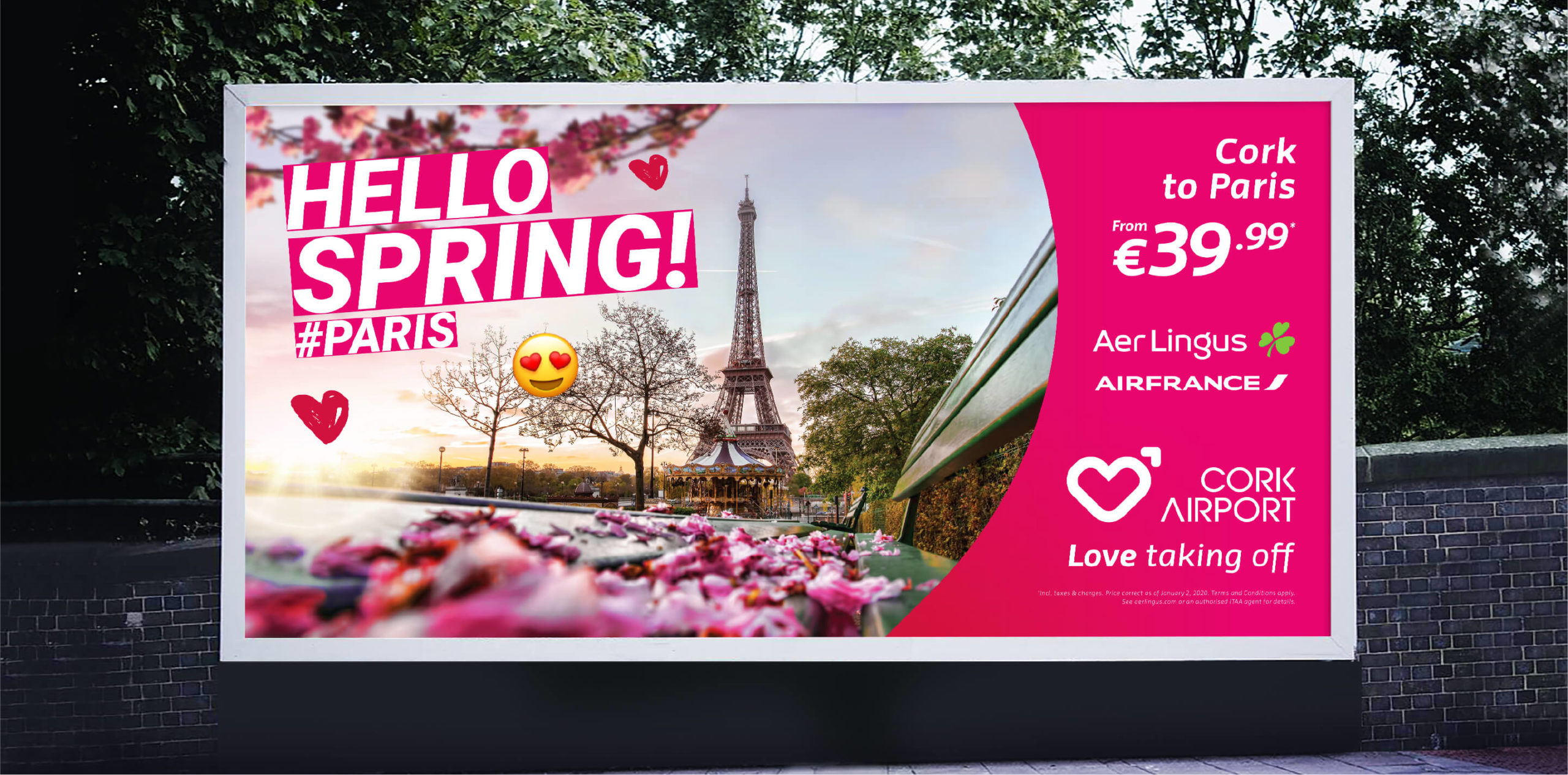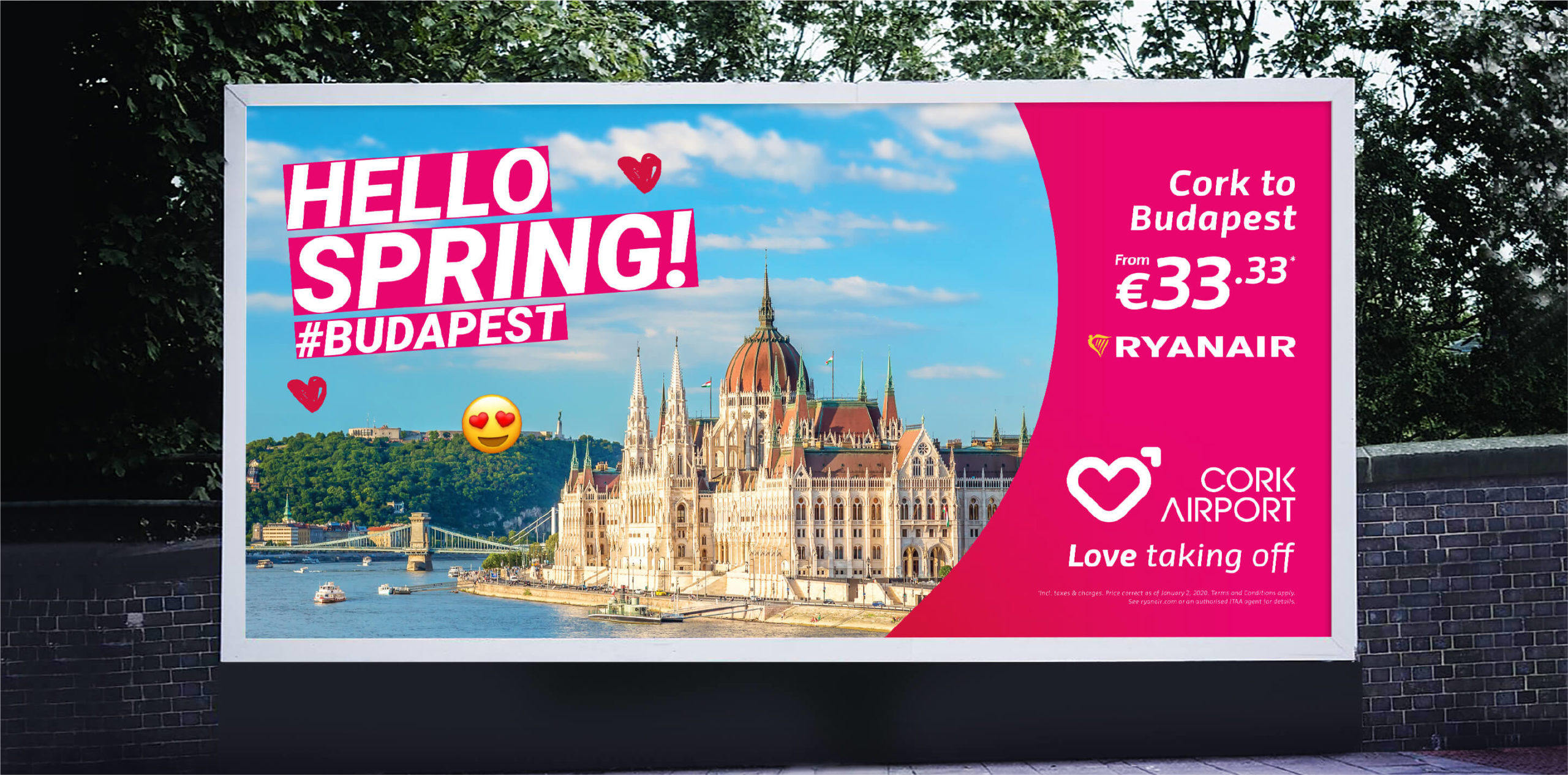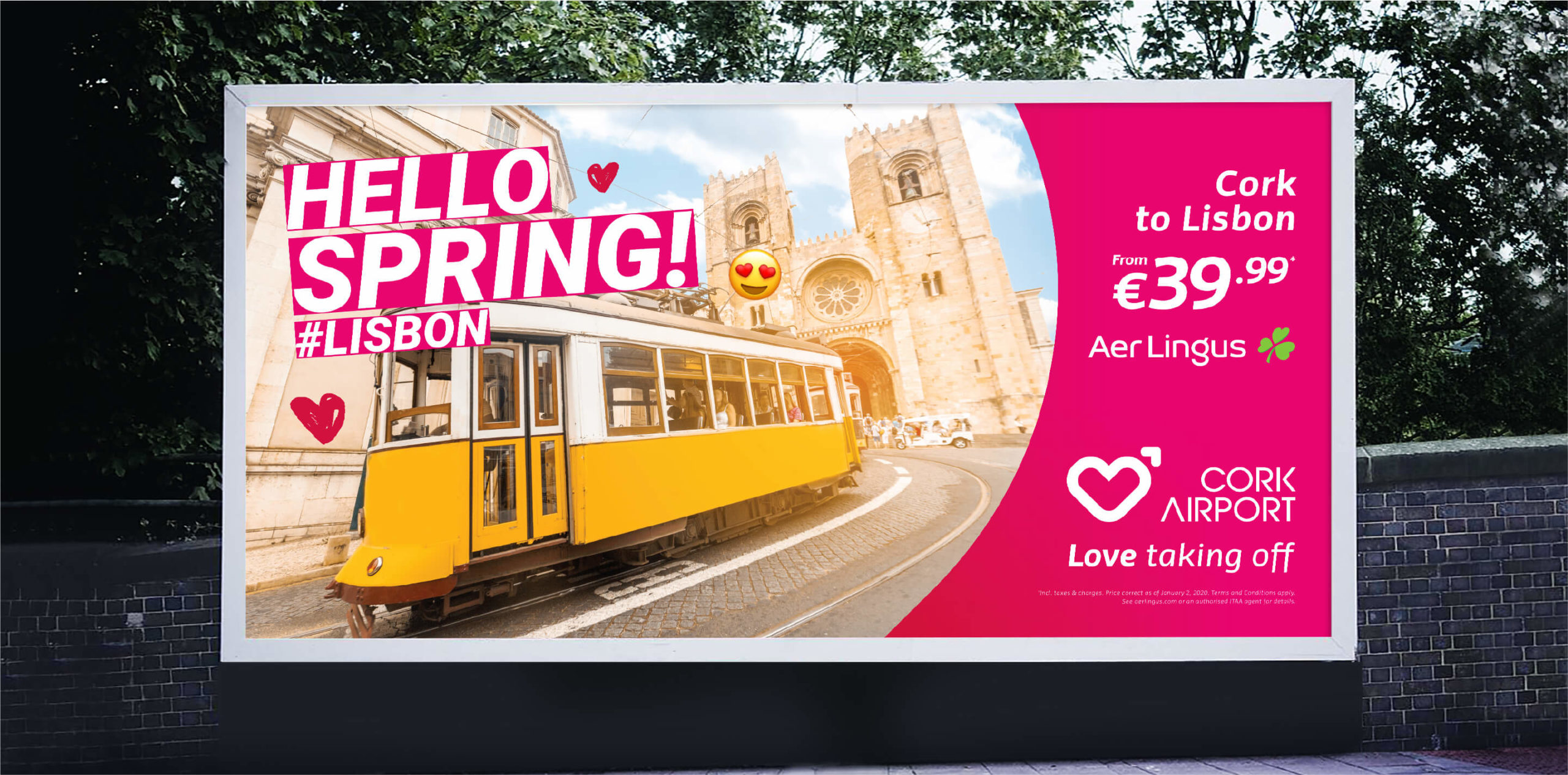 Create
We took away this thinking from the workshop, as well as the brand work, insights and analysis that Cork Airport had previously conducted and created a single statement of its brand promise with a new tagline – Love taking off.
It allowed us to showcase the amazing new destinations that you would 'love taking off' to – across outdoor, radio and digital. It's allowed us highlight how easy and enjoyable the customer experience is at the airport – from parking, shopping, security and the friendly staff – you will 'love taking off'. And at a commercial level, when pitching to new airlines at Routes Conferences, it generated a sense of excitement, a new sense of confidence, that Cork Airport is an airport that is taking off.
Empower
This new tagline has been applied across all touchpoints. And to empower the internal team and other external agencies that support Cork Airport, we created refreshed brand guidelines that defined the new tone of voice for the airport. For social media, we were able to provide a suite of graphic treatments and images to ensure that the campaign and brand could be consistently communicated. But most importantly we empowered them to achieve their objectives.
We gave the brand the voice, the positioning and the refreshed look it needed to break any outdated perceptions their target audience might have had and inspire a new sense of excitement about its offering.
"

Working with TOTEM has been refreshing. We found in Colin and his team, a shared passion for doing things right and reappraising the status quo, to do the right things. I'm a firm believer in getting the strategy right first, investing time at the outset to get the process right and then trusting the creatives to deliver the outputs based on these vital inputs. This is working for us at Cork Airport. Our business has literally taken off with TOTEM on board.

"
Kevin Cullinane
Group Head of Communications, daa